PENS RF Catheter System
PENS
– PENS is a medical device composed of foot switch(control) type electrode & single-use puncture needle, which is used in electrosurgical device.
– Electro surgical device emanates radio frequency energy so that the heat resulting from load or contact resistance generate tissue decompression.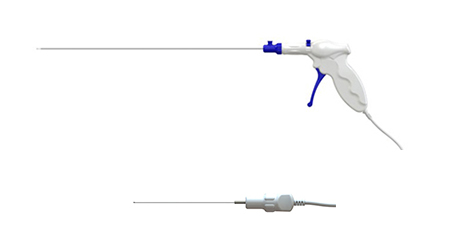 For further detailed specifications, please email us at jmtexim@jmtmed.com to provide catalogues.
This product is medical device.
Users must be acquainted with the manual as well as the cautions on use.